Thank You Dillon Watt, Trey Zaft and AJ Kupsch!
---
---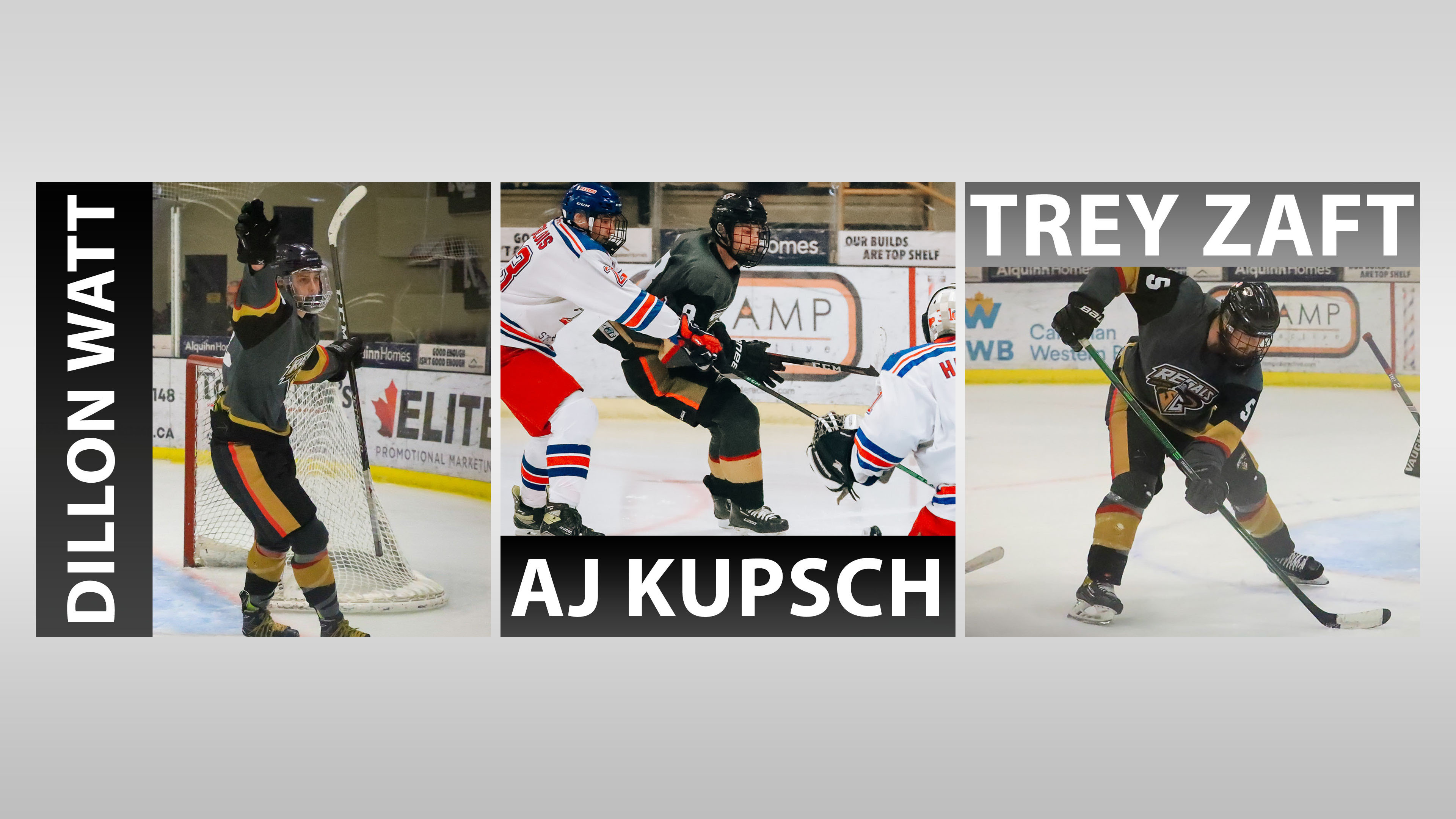 ---
The Regals would like to say a special thank you to the following 3 players who are playing in their final year of junior hockey.
Dillon Watt joined the Regals organization last year and made an immediate impact. Over 2 impressive seasons with the Regals, Watt amassed 29 goals and 21 assists in 42 regular season games. Dillon attends the U of A and was recently awarded a scholarship from the Capital Junior Hockey League. Playing since the age of 6, Dillon states that he has a passion to keep playing the game he loves.
Trey Zaft has been a stalwart on the Regals blueline for the past 4 seasons while also finding ways to contribute on the offensive end with 16 goals and 24 assists over the course of his CJHL career. Zaft brings a veteran presence and physical playing style that his coaches and fellow players truly appreciate.
AJ Kupsch has been a Regal for the past 6 years. In that time, we've been lucky enough to watch the transformation of a promising 16 year old rookie into the Capital Junior Hockey League MVP. Kupsch, the Regals all-time leading scorer with 124 goals and 124 assists in 185 games, was awarded the CJHL MVP for his outstanding performance during the 2021/22 season.
The Regals executives, coaches, players and fans sincerely thank these 3 remarkable young men for their dedication and commitment and wish them the utmost success in their future endeavors.